Our charity remains managed and governed in the US by an active volunteer Board of Directors. We hire only local (in-country) staff to execute our work. All paid staff are deployed to the field, which allows us to direct all donor funds towards program services.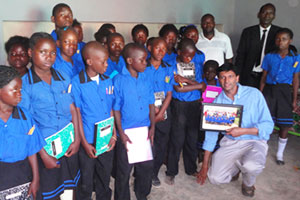 Amit Kapadia (Executive Director)
Amit Kapadia is the Executive Director and Founder of The Unforgotten. Amit holds a MS in Environmental Engineering and a MA in International Relations and has a decade of experience in international development.
Please feel free to contact Amit Kapadia with any questions or concerns at:
: 443-668-2648
: amit.kapadia@unforgotten.org
---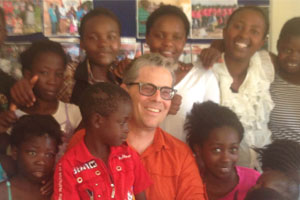 Ramé Hemstreet (Director – Capital Projects)
Ramé Hemstreet is a retired U.S. Navy officer who now lives in San Francisco and works for the healthcare provider Kaiser Permanente.
: rame.hemstreet@unforgotten.org
---
Aminata Alharazim (Country Director, Sierra Leone)
Ms. Aminata Alharazim, is the Country Director for Unforgotten Sierra Leone. Ms. Alharazim is a certified Professional Engineer (PE). Aminata's family is from Sierra Leone and she speaks Krio.
Ms. Alharazim has over eight years of professional experience in project management, design engineering, and facilities management. She presently works for the U.S. Department of Health and Human Services. Prior to that she worked for the Department of Veterans Affairs.
She holds a Master's Degree in Biomedical Engineering from Catholic University of America in Washington DC (2004) and a Technical Certificate in Regulatory Affairs for Biotechnology from the University of Maryland Baltimore County (UMBC) in 2014.
: aminata.alharazim@unforgotten.org
---
Madina Alharazim (Finance Country Director, Sierra Leone)
For the last five years, Madina Alharazim has served as the Finance Country Director for Unforgotten Sierra Leone. Madina and her sister, Aminata, founded the Unforgotten – Sierra Leone office in December 2013, which sought out to change the lives of vulnerable women and girls, surviving as wastepickers in the trash dumpsites of Freetown, Sierra Leone. Both sisters are engineers; Aminata is a Biomedical Engineer and Madina is an Environmental Engineer.
Madina holds a B.S. in Environmental Engineering and M.S. in Environmental Management and Renewable Energy. When Madina is not volunteering her time for the Unforgotten, she serves as the Installation Environmental Programs Director for the Department of Navy. In her spare time, she enjoys going on bike rides with her three year old son. She currently resides in Upper Marlboro, MD with her son.
: madina.alharazim@unforgotten.org
---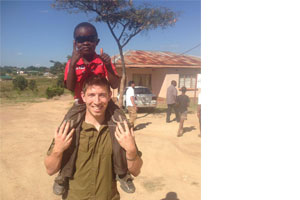 Robbie Hemstreet (Country Director – Zambia)
Robbie lives in San Francisco, CA and works as an account manager for a technology company. Robbie holds a BA in International Relations from the University of Virginia.
: robert.hemstreet@unforgotten.org
---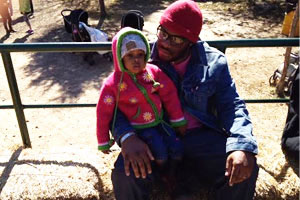 Bennie Herron (Public Relations, Newsletter Editor)
Bennie Herron is committed to change and empowerment and wants to leave the world knowing that he did everything in his power to spread love.
: bennie.herron@unforgotten.org
---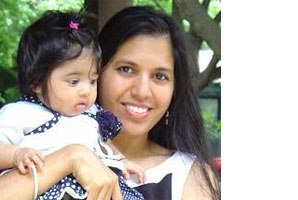 Anita Pandey (Education Advisor)
Dr. Anita Pandey is a professor, researcher, and professional development (PD) provider at Morgan State University. An Ambassador for Childhood for the Association for Childhood Education International and the Alliance for Childhood, and Board Member of the National Association for Bilingual Education, Anita champions quality and parity in childhood education/socialization. Her latest book, "Language Building Blocks" is a best-seller from Teachers College Press. Anita is also the Director of the Howard County African American History Project, part of the Howard County Historical Society.
: languagebuildingblocks@gmail.com
---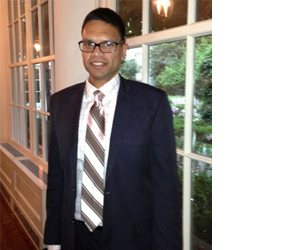 Jude Soundar (Member – Board of Directors)
Jude Soundar serves on our Board of Directors and helps with fundraising and public relations efforts.
Jude is a Truman National Security Project Fellow and currently serves as an Associate Deputy General Counsel (Ethics and Fiscal) in the Army Office of the General Counsel. In the Army OGC, Jude focuses on financial compliance and ethics.
Jude received a B.S. in Biology from the University of Illinois and a J.D. from the Chicago-Kent College of Law, Illinois Institute of Technology. Jude is a Major in the U.S. Army Reserve Judge Advocate General's Corps.
---