Our charity remains managed and governed in the US by an active volunteer Board of Directors. We hire only local (in-country) staff to execute our work. All paid staff are deployed to the field, which allows us to direct all donor funds towards program services.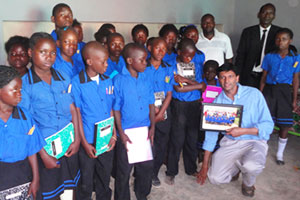 Amit Kapadia (Executive Director)
Amit Kapadia is the Executive Director and Founder of The Unforgotten. Amit holds a MS in Environmental Engineering and a MA in International Relations and has a decade of experience in international development.
Please feel free to contact Amit Kapadia with any questions or concerns at:
: 443-668-2648
: amit.kapadia@unforgotten.org
---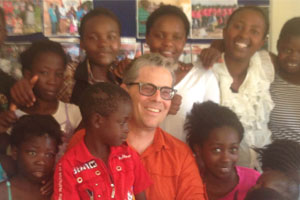 Rame Hemstreet (Director – Capital Projects)
Rame Hemstreet is a retired U.S. Navy officer who now lives in San Francisco and works for the healthcare provider Kaiser Permanente.
: rame.hemstreet@unforgotten.org
---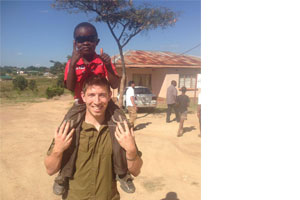 Robbie Hemstreet (Country Director – Zambia)
Robbie lives in San Francisco, CA and works as an account manager for a technology company. Robbie holds a BA in International Relations from the University of Virginia.
: robert.hemstreet@unforgotten.org
---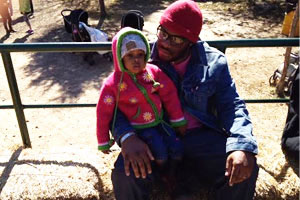 Bennie Herron (Public Relations, Newsletter Editor)
Bennie Herron is committed to change and empowerment and wants to leave the world knowing that he did everything in his power to spread love.
: bennie.herron@unforgotten.org
---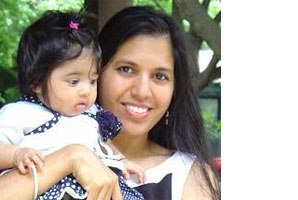 Anita Pandey (Education Advisor)
Dr. Anita Pandey is a professor, researcher, and professional development (PD) provider at Morgan State University. An Ambassador for Childhood for the Association for Childhood Education International and the Alliance for Childhood, and Board Member of the National Association for Bilingual Education, Anita champions quality and parity in childhood education/socialization. Her latest book, "Language Building Blocks" is a best-seller from Teachers College Press. Anita is also the Director of the Howard County African American History Project, part of the Howard County Historical Society.
: languagebuildingblocks@gmail.com
---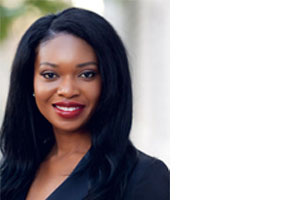 Linda Boateng
Linda Boateng is an author, mentor, and community activist. Born in Ghana, West Africa, her family migrated to the United Stated in 1992 at the age of 9 for a better life and education. Linda holds a Bachelor of Science Degree (BS) in Psychology from Penn State University, and MBA from Morgan State University. Linda resides in Maryland, where she works as an acquisitions professional at NASA. She is an active member of Black Girls Vote, Winning Grace International Church, mentor, community advocate, world traveler and lover of culture and nature.
Linda Boateng is the CEO of Ama Renew, LLC, a company focused on helping millennial women renew their minds through faith with future aspirations of becoming a Spiritual Counselor. Linda's ministry is edifying and empowering millennials to find their life's purpose and maximize their potential. She's publishing her first book called "Pray Heal Slay: the Millennial Woman's Guide for Mind Renewal through faith After Failure" to be released in August 2016.
---
Jude Soundar (Member – Board of Directors)
Jude Soundar serves on our Board of Directors and helps with fundraising and public relations efforts.
Jude is a Truman National Security Project Fellow and currently serves as an Associate Deputy General Counsel (Ethics and Fiscal) in the Army Office of the General Counsel. In the Army OGC, Jude focuses on financial compliance and ethics.
Previously, Jude was a program manager and a technology advisor at the Social Security Administration (SSA) where he led efforts in creating an open data policy and social media strategy for the Agency. He also served as the program manager for the strategy and procurement of a new electronic Discovery system and, separately, a records management system for the SSA.
Jude has also served as a Policy Advisor for the White House Initiative on Asian Americans and Pacific Islanders (WHIAAPI) where he focused on military and veterans affairs, as well as social media and communications strategy. At WHIAAPI, he led an interagency working group to resolve ongoing issues with Filipino World War II Veterans compensation that culminated in a White House report on the issue.
Jude is a Major in the U.S. Army Reserve Judge Advocate General's Corps. In 2009, he was mobilized to active duty in the Information Technology Division of the United States Army Legal Services Agency and served as the first Knowledge Management Officer for the Army JAG Corps. In 2010, he led the strategy and launch of the social media presence for The Judge Advocate General of the Army.
Before entering public service, Jude was a Senior Compliance Officer and Attorney at JPMorgan Chase, concentrating on banking compliance, Internet and technology issues. Jude also advises early stage technology companies, including 8tracks, a leading streaming audio mobile application.
Jude received a B.S. in Biology from the University of Illinois and a J.D. from the Chicago-Kent College of Law, Illinois Institute of Technology.
Jude frequently visits Kinshasa, Democratic Republic of Congo (DRC). In April 2016, Jude visited the DRC for the Army with the Defense Institute of International Legal Studies (DIILS). He spoke at the symposium "Prosecuting Economic and Environmental Crimes in Contexts of Armed Conflict" sponsored by the U.S. Institute of Peace, Department of State, DIILS, and the DRC government and military. The focus of his talk was on the efficacy of section 1502 Dodd-Frank DRC conflict mineral compliance and its role in clearing supply chains of conflict minerals.
---