By Rame Hemstreet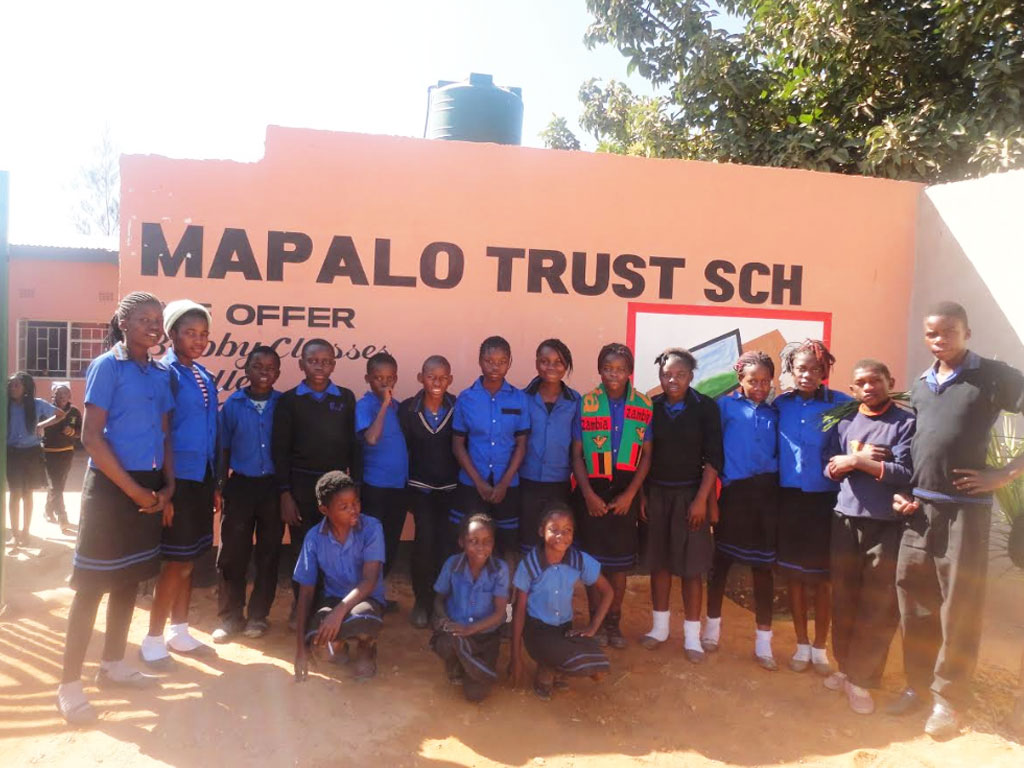 The UNFF continues to aid thirty families in the Chingwere District of Lusaka. Most of these families in the program are female-headed households — there are 30 children and 24 mothers in the program. The UNFF pays for primary schooling for the children and provides a monthly bag of maize meal to each household to supplement the families' nutritional needs. Additionally, the UNFF subsidizes lunch during school for all students in the program, which provides them a healthy balanced diet.
School Update
Overall, the UNFF-sponsored students are improving in school and on their performance reports. The children range from Grade 1 to Grade 7. Three of them will soon take their Grade 7 examinations—two girls, one boy. If they score high enough marks, then these three will go to Secondary school. Last year, two out of four UNFF-sponsored children were able to graduate to high school. The UNFF's Children Scholarship Program provides financial support in secondary school for these most outstanding students.
Unfortunately, some children struggle to leave the dumpsites and stay in school. Recently, the UNFF had to remove a student, John, from the program because of his continued absenteeism. His younger sister, whose twin brother died due to food poisoning after eating food from the dumpsite, replaced him.
Family Update
Sadly, there was death in one of the families. Jane Makofi's husband died of cancer; he had been unwell for some time. Jane Makofi is the mother of Christine Phiri, who is one of students in the program.
One of the other girls in the program, Joyce Bwalya (age 13), became pregnant and has a 3-month old baby boy. Her family, with support from the UNFF, has plans to continue her education in January 2017. Joyce's mother will provide care for the baby while she returns to school. As much as this is a challenge for the project, it is critical that she is given the opportunity to finish her education. UNFF Zambia is looking at ways to reduce early pregnancies among children in the program.
Agriculture Project Update
To date, the women have successfully planted onion and Chinese cabbage. With the coming rainy season, there are plans to plant Maize as well. Additionally, the pigsty is almost finished now and will have 6 different compartments. This is critical because the women will be able to generate more income from selling piglets than produce.
The team and women in Zambia are excited about the progress that has been made. The roofing is done and the process of plastering the walls is underway. The completion of the agricultural project will be an enormous accomplishment for the women in Zambia, and the beginning to a self-sustaining future.
Recent Happenings: Update from Zambia