By Amit Kapadia (Executive Director) and our Sierra Leone Team



After 10 years in this "business", we've become accustomed to coping with tragedies. But some are truly difficult to fathom. Imagine sinking into a sinkhole, and losing your life as you are swallowed up and buried under a mountain of trash. This just happened in the Kissy community we are helping in Freetown, Sierra Leone.
Since the devastating August mudslide, too many in Sierra Leone are desperate, homeless and hungry; they are searching for food in the dumpsites and unearthing years of garbage, just to find stones to sell.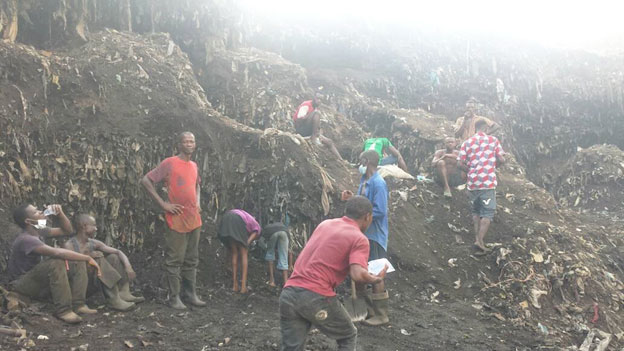 As our longtime supporters know, our "business" is to provide aid to the wastepickers that survive in the landfills of developing countries. These men, women and children survive by eating the waste food that they find there, and eke out a living by selling the recyclables they find. Conditions are horrific under normal circumstances, with fires and toxic fumes commonplace. But add to that torrential rains, mudslides, and flooding, and conditions are life-threatening.
Our long-term strategy is to educate the children and get them out of wastepicking altogether. For the adults we will try to set up safer recycling scrap shops, and organize the recycling effort in the city. If more waste can be "segregated" prior to sending to the city landfill, the recycling effort can be more efficient and safer.
This is what extreme poverty looks like today. It feels post-apocalyptic. It's an environmental nightmare.
But there is hope. We've seen conditions improve in other cities and other countries. Please join and support our efforts in parts of the world where aid has not yet arrived.